Bucerias Community June 2014 News
Hola Bucerias Community, Banderas Bay and beyond! Well! We certainly have had early rains in the Bucerias
Community and Banderas Bay this season!  All of the rivers and estuaries are flowing, including Bucerias. Please do not try to cross the river when it is flowing, as it can be very dangerous, even in your 4×4!
Unfortunately, this also means a lot of trash is flowing to the oceans, so please be sure to pick up the trash around your casa, even if its not yours! On the other side of it, the heavy rains  are wonderful as they wash all of the dirt and dust off of everything, and although it brings in the humidity, it also leaves a fresher feeling all around, watering the jungles green once more. We have also had quite the lightning show over the bay!
Hurricane Season
A Class 5 hurricane has not made landfall on the Riviera Nayarit siince 2002, when Hurricane Kenna hit land with the epicenter about 255 mi southwest miles north of PV in San Blas.  Marshall law was declared, according two long time residents Bob and Trish Shelton, and they made everyone leave the shore areas by gunpoint. Trish stated, "It seemed that they were not going to leave, so they had to force them out!"
Its unlikely that an "eye" of a class 5 hurricane will directly hit Puerto Vallarta, however, the waves were so huge from Kenna  that as they came into the bay, and to the P.V. area, it wiped out the PV Malecon, and two blocks of stores up. Trish told me that she knew some diver friends that went diving afterwards to get a lot of the jewelry
that had been washed out to the bay!
To quote Wikipedia "The worst of the hurricane's effects occurred between San Blas in Nayarit and Puerto Vallarta in Jalisco, where over 100 people were injured and thousands of homes and businesses were damaged or destroyed. 95% of the buildings in San Blas were damaged, and hundreds of buildings were destroyed along coastal areas of Puerto Vallarta.."
Our beautiful Banderas Bay protects us, thank goodness, but we will always get the surf and surge from the hurricanes.
This information is not intended to create fear. We are very good about keeping each other informed in the Bucerias community, PV and along the Riviera Nayarit. It's always a good idea to pay attention to the weather, like NOAA.gov or another source, It looks like its going to be quite the rainy season, being an El Nino year. So batten down the hatches and get prepared, and stay informed to make the best decisions. To find out more about Hurricane Kenna, just Google it!
The 2014 World Cup in Brazil begins today! For the next two weeks
from June 12th to Jul 13th, soccer will dominate the scene on the TV screens! The World Cup is only held every four years where 32 teams compete for the World Cup,  Mexico is soccer! and their first game for the Mexican national team will be on Friday, at 1pm. Mexico vs. Cameroon..GO MEXICO!
Collin with Breakers Beach Bar will be having all sorts of specials during the two weeks and fun prizes!  He has also created a schedule for all of the games, and you may view by clicking on the easy link below. Thanks Collin!
Its always a great time at Breakers!

Breakers Beach Bar and Restaurant

Come out and enjoy the World Cup at Breakers. We have three large TVs to watch all of the action from Brazil!  Our World Cup special is a bucket of 5 beer and 10 wings for only $160 pesos!  Come out and enjoy the games with friends, enjoy our hospitality and participate in our own "soccer game" to pick the drink or food special between goals!
We are located at #15 avenida Del Pacifico, two blocks north of the main square in Bucerias.
Game Schedules
PLEASE CLICK HERE for the full schedule of the games. The schedule is in eastern time so please minus 2 hours from the schedule to get the time here in Bucerias. So, that means that the first game wills tart at 1:00 Thursday, June 12th, 2014. See you over at Breakers!

Mexican License Plates and Drivers License
The Transit Police Office for the State of Nayarit is moving to a new location in Mezcales. Their new location is on the north bound lateral, north of the traffic light. You will find the office upstairs from the Pacifico Bus Station.
Los Arroyos Verdes Art Auction for Manor de Amor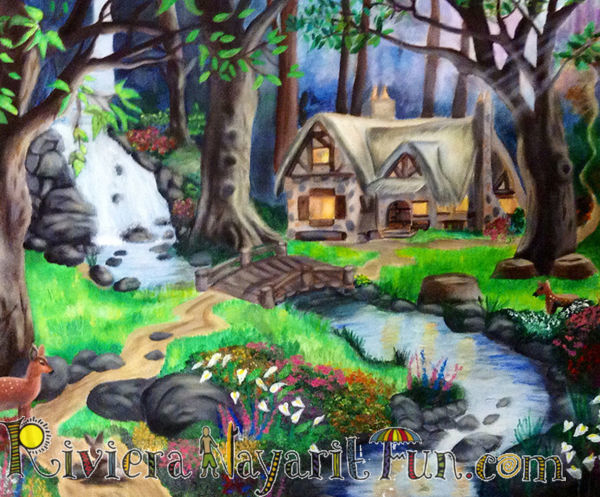 Harkness Institute is having its Annual Art Auction at Los Arroyos Verdes this Friday, June 13th from 4-5 pm.
The student artists at Harkness Institute have been diligently working on their paintings and you won't believe the results. Please come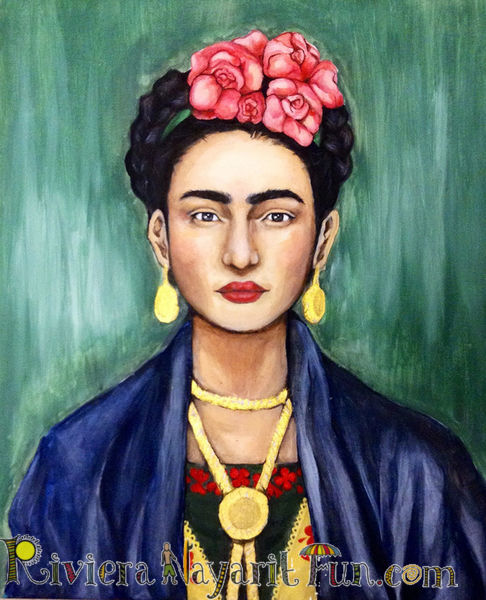 and check out these wonderful paintings.
Bidding starts at $150 pesos in the silent auction.
Perhaps there's a spot in your home that could use an artful touch.  You won't believe what incredible  paintings you can get for next to nothing!   Those who attended last year, will tell you that there are bargains to be had.
An additional benefit:  All of the money earned from the Art Auction will go to buying the monthly supplies for Manos de Amor, the Bucerias community orphanage.
Thank you!
A Special Day for Father's Day at Los Arroyos Verdes
Father's day is a Special Day! This Sunday celebrate with your father at Los Arroyos Verdes out by the pool and restaurant. There is also a large screen TV to watch the World Soccer games!
300 pesos for an adult day pass and 100 pesos for the kids.
Mark's Bar and Grill Father's Day Weekend
June 14th &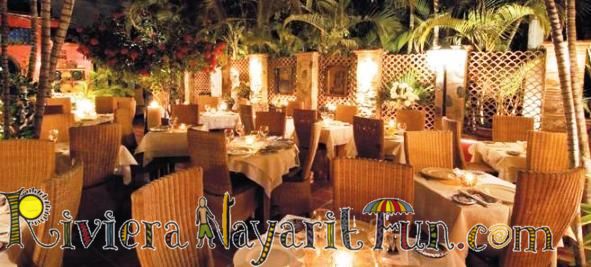 15th 2014
From 5pm
Menu
To start
Bacon wrapped Scallops with tomato ceviche
Or
Herb crusted Beef Carpaccio with Black Pepper & Arugula, shaved Parmesan
Main course
Black Angus New York with crispy Potato Cake, Caramelized Onions, Salsa Molcajete
Or
Teriyaki glazed Red Snapper, Basmati Rice and Snow Peas 
Dessert
Triple Chocolate Cake and Strawberries
Or
Cheesecake with Coconut Macadamia Crust
350 pesos per person
A la carte menu available also.
Reservations 329 298-0303 Or Click HERE for our easy contact form, and their entire menu !
Click on the restaurant photo to view the photo gallery!
California Pizza's
Are you craving fresh pizza?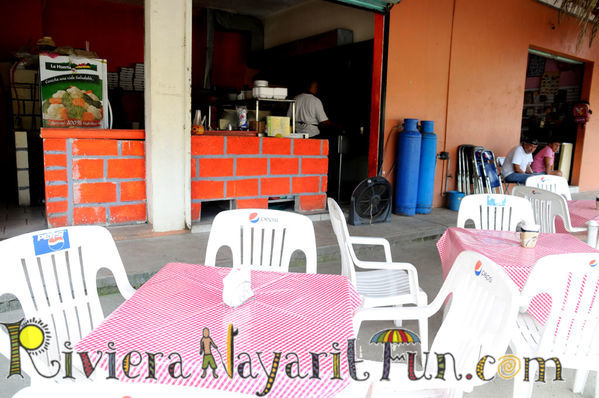 California Pizza's has fresh Bucerias pizza to go all year around! We also love to see your smiling faces, so please, join us for a meal!  And when you don't feel like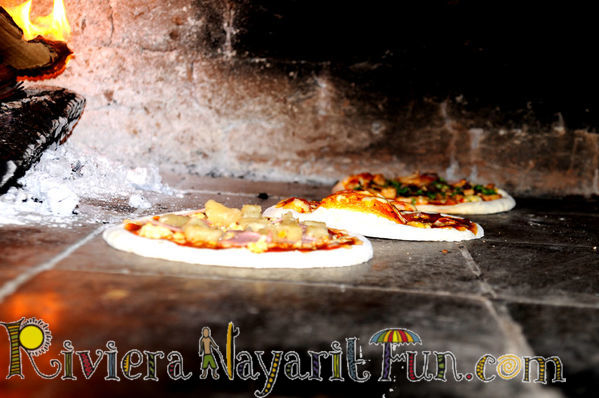 coming over to our place, just give us a call, because we deliver!  Not only do we deliver, but we have FREE DELIVERY for our pizza's made with homemade dough, and also our homemade pastas and burgers….Yep! FREE DELIVERY to LA CRUZ, BUCERIAS AND NUEVO VALLARTA!
Give us a call at 329-298-1796 today!

Bucerias Real Estate
Royal Club Real Estate
Aaron Fisher / Broker
Punta Esmeralda
Tabachin 404
Price: 495,000
Sqft: 2,152

The master and one other bedroom face the ocean on a split plan and afford sunrise views and their own private en-suite bathrooms. The third bedroom has en-suite with shared access for guests. Laundry and pantry area; elevator; one exterior parking spot. Deluxe finishes (granite counters, marble floors), mini-split air conditioning, pre-installed cable. Residents services include 24-hour security, gym and spa, eight pools and beach club with restaurant.
Please click here for our easy contact form about this or any other  Banderas Bay properties for sale.

Pacific Boutique Properties
Victoria Pratt / Broker
PRICE REDUCTION!
Jacaranda PH 502 reduced from US$775,000  US$698,000!

This is a one-level four bedroom penthouse, laid out in a rambling rancher style with the best use of space and vantage on expansive bay and mountain views. All suite-sized bedrooms have en-suite bathrooms. The living room and dining room have an elegant palapa giving an authentic tropical ambiance and a point from which one can dine and entertain with the ribbon of the Banderas Bay shoreline literally wraps around every view angle of this home. Located inside the gates of the successful Punta Esmeralda beachfront community bordering Bucerias and La Cruz de Huanacaxtle. The whole community offers a beach club, 8 pools, 2 tennis courses, a spa, a gym, 24/7 security plus half kilometer of beach with umbrellas and showers for the use of residents only. 
Please click here for our easy contact form for more information. Thank you.
Upcoming Events for the 2015 Season!
Luna Lounge ~ The BEST of Bucerias Entertainment!

Tickets now on sale for "Still Crazy For Patsy" – our great Patsy Cline show featuring Mikki Prost on Dec 26th, 2014 and Feb 19th, 2015.
Tickets available for this great Dinner/Cabaret Show through www.lunaloungebucerias.com. Remember… 10% discount on all tickets purchased this month of June!

You may also view more upcoming events / shows and links by clicking here!

The Bucerias Art Gallery
The Bucerias Art Gallery prepares for upcoming shows starting in November.


Our first special event with be a  Mystery Art Show.  What is a Mystery Art Show? A chance for art buyers to purchase "mini-masterpieces" by local artists.
The catch is, the attendees won't know who created the work until after it is  purchased. Nayarit artists, please email BuceriasArt@gmail.com with the subject line "Mystery" to receive detailed information from the Bucerias Art Gallery how to submit.
Thank youfor viewing the Bucerias Community News. Wishing all of the Father's out there a Happy Father's Day!
Also, a super huge energy here in Mexico is Soccer! Enjoy watching the World Cup Soccer…Go MEXICO!
Check out the Bucerias Community Calendar as we continue to update with summer events. What ever you love to do, get out and do it, and enjoy life and living.
Many Blessing of loving Kindness
Cat Morgan